Customers
Feedback
The fifth and the last MRM was held on 24th December 2019 which was attended by 5 companies. During the MRM, Rohan Industries plant was seen by all the members. Each member of cluster program gave a feedback and noted take away points from the plant observation. General 5S was excellent, Collet Storage, Material identification, NC daily check point, Operator performance system, visual table, Responsibility photographs on each board, Good Shadow board etc. were appreciated by the team.
Rohan Industries have achieved 9.51-minute setup time from 60 minutes earlier, inventory reduction by 50% and In process rejection reduced from 15000ppm to 2500ppm. Companies like Mudra engineers, Vishvakarma Industries, Perfect polymers, Jay Industries have done good improvements in 5S, In-process rejection and employee motivation. The plant visibility has been improved in all the companies.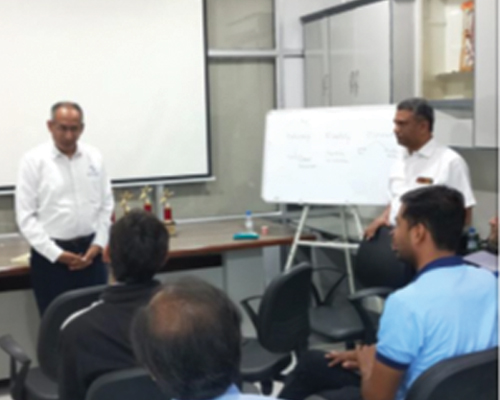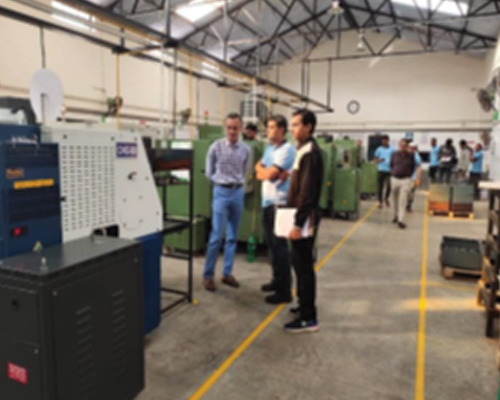 During the MRM the mentors had the followings to say: –
Once the in-process rejection had reduced up to certain level it becomes difficult to reduce further hence it is advised to make the groups of reasons and work on it.
Control of inventory is must for sustenance of 5S.
Rohan Industries have improved drastically and now it can become the model plant for small industries.
We should always focus on System.
When we are reducing the inventories, the waste becomes visible to us.
The cluster companies can have the MRM in alternate month to sustain and make new improvements even after the closer of this cluster
Chairman Delux Bearings (Mr. Kirti Rathod) Feedback:
It took lot of efforts to start the cluster with these companies now I am happy to see the improvements done by each company
Uday Pride
Program
With an objective to help create a sustainable, continuous improvement culture with problem solving competencies and robust monitoring/review mechanisms, built on a foundation of 'Total Employee Involvement', a year Lean Basic Level -1 cluster program was launched on 29th & 30th October 2018 under the mentorship of Mr. K. Chandrasekhar at Madurai. The companies which joined the programme are Indira Metal Components, India Tech Industry, Maria Oil Seal Springs, PM Industries and PKM Autocom.
On the programme the companies had the following to say: –
INDIA TECH
INDUSTRY
Trained up of 5S concepts are very useful and effective
Waste elimination procedure are very useful to our industry
Our industrial working culture has improved
Housekeeping performance are more effective
New customers are added up